The Top Digital Trends of 2021 You Can't Afford to Miss
More than ever before, 2020 accelerated the pace of digital innovation in every sector. The subscription economy, digital currencies and direct-to-consumer brands (BTC) have turned into mainstays of everyday life. So, what are the trends you need to be aware of as we begin to see a light at the end of the pandemic tunnel? From AI to Zapier, my session is a lightning round of the most important developments and trends in digital marketing & advertising, social media, search, omnichannel and ecommerce that you need to know now, and that will supercharge your non-profit's marketing and fundraising initiatives in 2021 and beyond.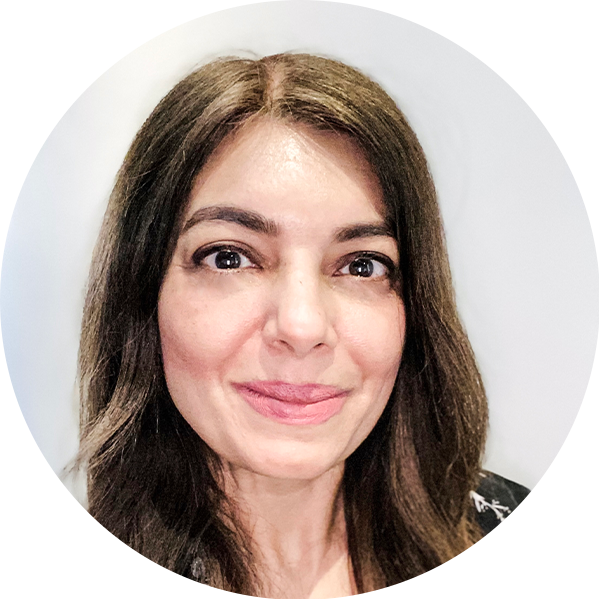 Taslim Somani (she/her)
As Director, Digital Strategy, Taslim leads online initiatives for clients at Stephen Thomas Ltd. Taslim has over 20 years experience in Digital Marketing and Fundraising, including stints at an adtech startup, FedEx Canada, healthcare, plus over 10 years with ST working with a variety of non-profit organizations including Médecins Sans Frontières, CUSO International, Kids Help Phone, St Johns Ambulance, Jane Goodall Foundation, Sick Kids Hospital Foundation, Food Banks Canada, Diabetes Canada and more. From online fundraising campaigns and digital advertising, to symbolic giving catalogues and multichannel campaigns that include email, outdoor, television, digital and direct mail channels, Taslim brings a rigorous strategic lens to digital marketing and fundraising initiatives, leading with business objectives to shine online, reach new audiences and raise more money.
Taslim holds an MBA from the Schulich School of Business. She has written on fundraising and marketing for various publications, served on the CMA's Digital Marketing Council, and is on the Board of Directors at Myseum of Toronto, Toronto's museum of history and culture.
---
Attract. Engage. Convert.
Growing your monthly giving program
This session will provide an overview of the BC SPCA's extremely successful, multi-stage, multi-channel monthly donor recruitment program, which grew by almost 200% over the past year – during a worldwide pandemic.
Further case studies from many other acquisition programs from across the UK, US and Canada will be used to complement and add to the BC SPCA learning. From this session you can expect to learn where and how to attract new prospective supporters, how to best engage them with your cause, and ultimately how to maximise conversion and fundraising results and grow your monthly giving file.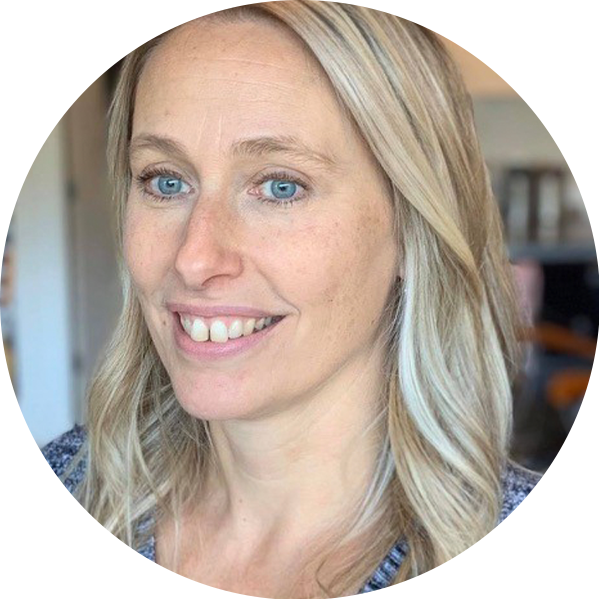 Rachel Zant (she/her)
Rachel has been helping non-profits fundraise for 20 years. A direct response expert, she loves to create and implement integrated fundraising campaigns for nonprofit clients. Her passion is telling emotionally inspiring stories that connect charities with their donors. Over the years Rachel has managed fundraising campaigns for large and small non-profits. She also runs her own successful copywriting business and most recently used her broad range of experience to raise money for the BC SPCA as a member of their dynamic and highly integrated direct response fundraising team.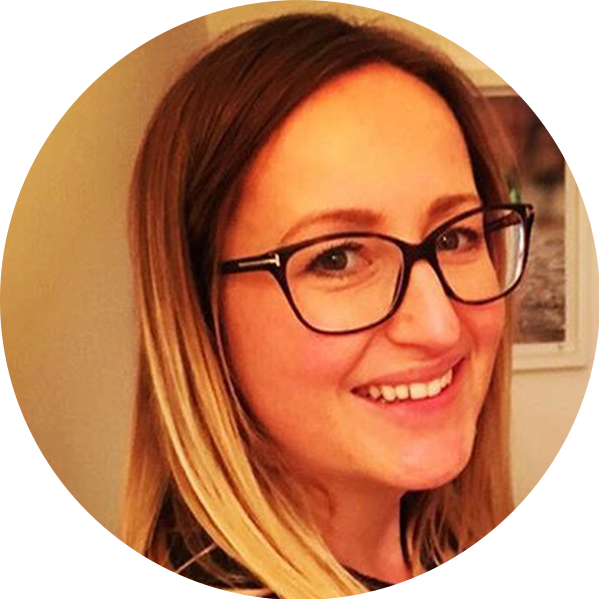 Bethan Francis (she/her)
A specialist in telephone & mobile fundraising and engagement and Managing Director for Stratcom UK, the UK arm of Stratcom International, a communications, research and fundraising agency.
During her 20 years' experience specialising in individual giving, Bethan has delivered fundraising strategies and campaigns for some of the UK's biggest charities including Cancer Research UK, NSPCC and Marie Curie.
---
Investing in Retention:
Stewarding Regular Giving Donors from All Channels
This session will provide top take-aways to inform your ongoing stewardship and cultivation of regular giving donors, your most valuable donors. This session will share successful experiences, failures and bold suggestions to steward your regular giving file with a digital focus and an integrated marketing approach.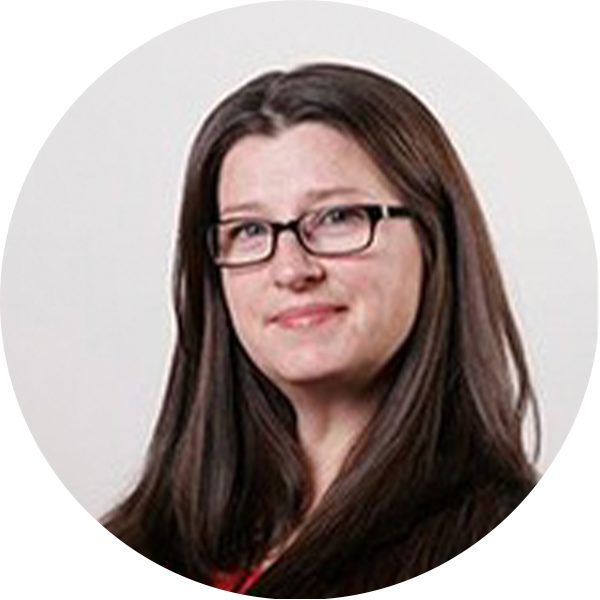 Sherry Bell
Grow Fundraising and Consulting Services' Founder and CEO is a passionate and proven business and nonprofit leader. With more than 16 years' experience working with fundraising agencies and client side, Sherry has developed and delivered face-to-face fundraising campaigns for a multitude of national and international non-profit organizations.
Additionally, Sherry has been tasked to develop sustainer stewardship and cultivation plans for all types of regular donors, regardless of acquisition channel, first for USA for UNHCR in 2011, but for many other organizations since.
In 2018, Sherry launched Grow and provides services to nonprofit and for-profit businesses in the U.S and around the world, with clients in U.K, Canada and Australia.
Sherry is a co-founder of the Professional Face-to-Face Fundraisers Association and serves as the President of its Board of Directors.
---
Transforming Fundraising Through AI-Powered Email Marketing Automation
Non-profit fundraising depends deeply on creating an emotional response from donors and prospects. So, to connect and convert supporters at scale, how do you go beyond simple segmentation to deliver the right message at the right time to the right people?
Accessible Intelligence has developed an end-to-end product, using Machine Learning, to automate email marketing streams for maximum impact.
Learn from Rainforest Action Network's pilot with the Accessible Intelligence to increase upsells of one-time donors to become monthly donors. The supporters who received content suggested by the algorithms increased their engagement across all metrics, including increased conversion rates of one-time donors to monthly donors by 866%.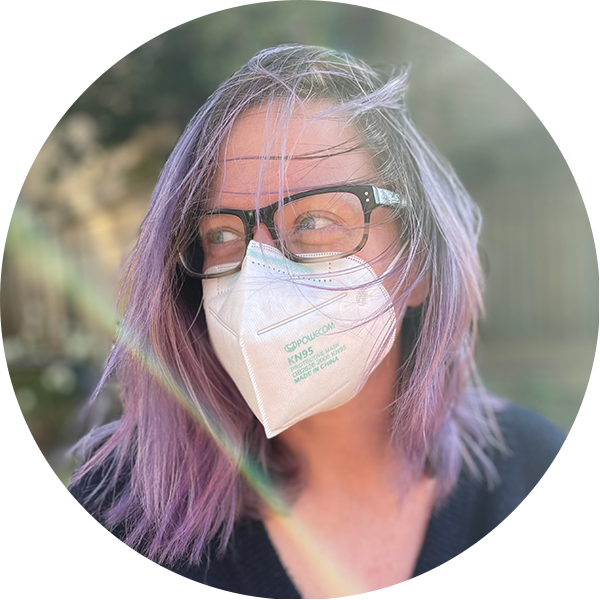 Angela Stoutenburgh (she/they)
Angela is the Senior Digital Fundraising Strategist at Rainforest Action Network in Washington D.C. and has over seven years experience in non-profit fundraising. Before joining RAN, she worked in direct response, partnering with progressive non-profits like the Center for Victims of Torture, FINCA International, Greenpeace USA, Public Citizen and The Wilderness Society to advance their fundraising and marketing programs. Her expertise is in identifying and implementing digital technologies and strategies to meet program needs. Angela's role as the Fundraising Strategist allows her to amplify the organizing and campaign teams' work while helping RAN meet its fundraising goals. She has a Master's in Gender and Women's Studies from the University of Arizona and lives in Washington, DC with her partner and golden retriever Dax.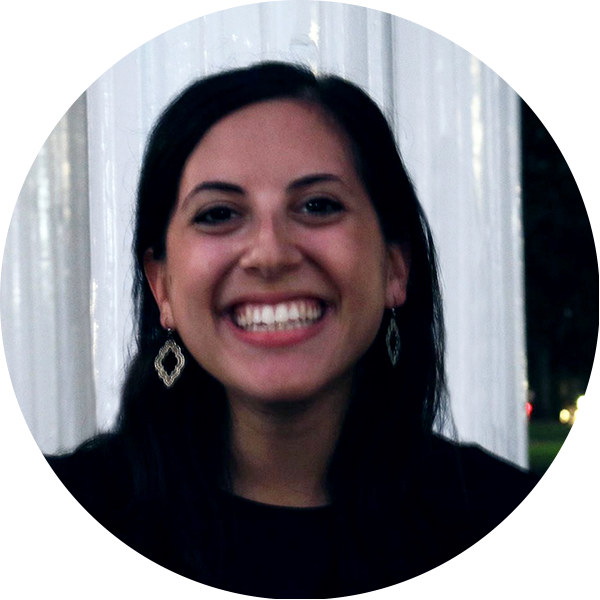 Jenn Morrison (she/her)
Jenn is the Product Communications Manager for Engaging Networks and leads account services for sister company Accessible Intelligence. With a background in digital fundraising and media, she is passionate about compelling storytelling, creative technology, and design thinking for social impact. She also serves as a teaching fellow, and alumna, of a Social Innovation Design program at UPenn's Center for Social Impact and Weitzman School of Design. Jenn is based in Washington, D.C. and enjoys volunteering with local non-profits.
---
V for Victory:
How charities can fundraise like political parties
With money, staff and a clear mandate (to win!), political campaigns are incredibly digitally savvy: they make use of every digital engagement tool in their toolbox to secure the votes they need for the big day. Most importantly, they test like there's no tomorrow, putting every dollar raised back to work. There's a lot charities and non-profits can learn from political campaigns — but many don't take advantage of these tried-and-true learnings. Until now. This session will provide an overview of some of the best digital tactics from recent political campaigns — with a focus on email, social media advertising, web engagement, data segmentation, and more. Together, we'll discuss how you can bring these new ideas, strategies and tactics to your next non-political fundraising campaign.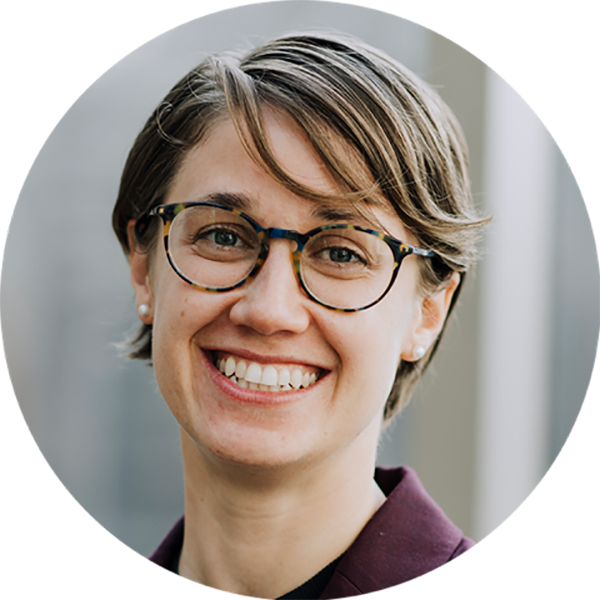 Whitney Brown (She, her, hers)
Whitney is the Digital Director at Public Outreach and is based in Vancouver. She's an experienced digital strategist and fundraiser with a decade of expertise in political and issue-based digital campaigning.
Whitney leads Public Outreach's digital department designing winning advocacy, engagement and fundraising campaigns for some of Canada's top charities through targeted social media advertising, optimized landing pages, personalized emails and interactive digital content. Whitney is also a professor of digital campaigning for Seneca College's Government Relations program and speaks regularly across Canada and internationally on topics relating to digital campaigns, email writing and integrated digital lead acquisition. When not designing digital campaigns, Whitney is spending time near the ocean with her wife, daughter and 90-pound rescue dog.
---
Leveling Up:
Take Your Virtual Event to the Next Level
2020 saw the virtual event market skyrocket to success. Like many organizations in the midst of the pandemic, RAFT (Resource Area for Teaching) had to quickly take their physical event into the virtual space. Why was this virtual event so successful? Join us for this session as Nivisha and Caroline share what makes a successful, virtual event and how you can take your own virtual event to the next level.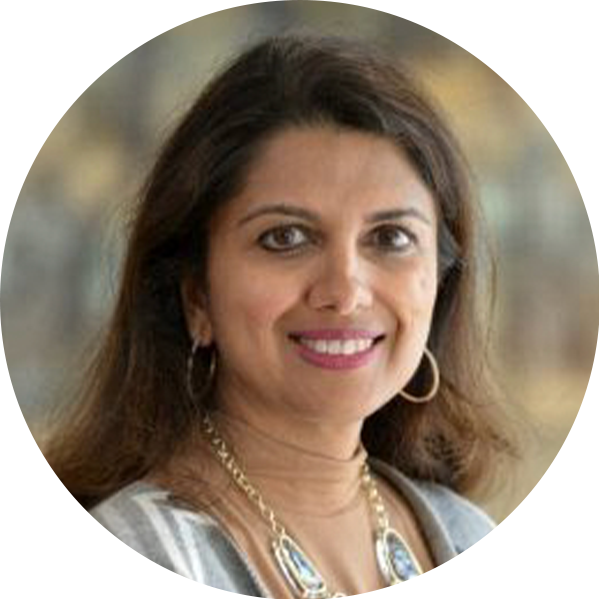 Nivisha Mehta
Nivisha Mehta has been RAFT's Chief Development Officer since January 2020. Nivisha has more than 19 years of experience in major gift fundraising, grant writing, special event planning and sponsorship, marketing, and program strategy and development for non-profit organizations. In that time, she has raised over $10 million and developed expertise in fundraising across the diverse ethnic communities in the San Francisco Bay Area. Nivisha has been a senior philanthropy/major gifts officer for organizations such as the American Red Cross, Alum Rock Counseling Center, Silicon Valley Community Foundation, IIT Madras Foundation, El Camino Hospital Foundation for their South Asian Heart Center, and Hope Services.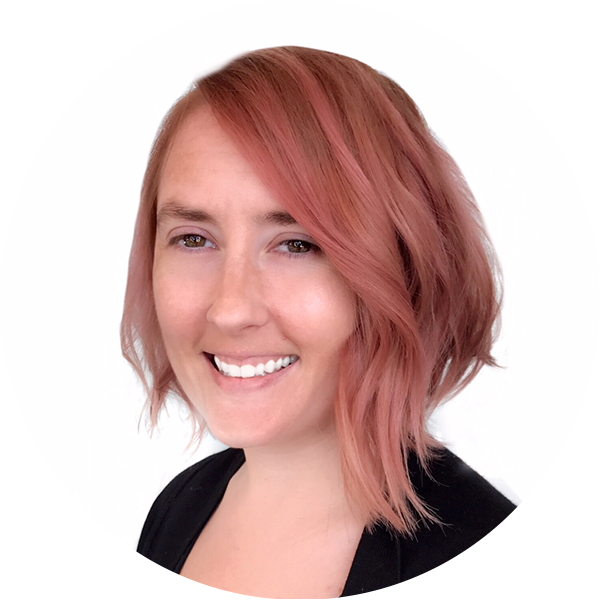 Caroline Evans
Caroline is the volunteer and event coordinator at RAFT and has 10 years experience in the non-profit sector. Prior to coming to RAFT in 2020, Caroline was the event manager at the Computer History Museum where she worked with major companies to produce their events as well as create special event programming for the museum. She is passionate about helping non-profits and has led discussions at the 2019 and 2020 California Association of Museum's yearly conference. Caroline graduated with a B.A in literature and history from the University of California, Santa Cruz.
---
The Psychology Behind Converting Monthly Donors that Stick Around
Netflix, Amazon Prime, Birchbox – what do these all have in common? They are all purchased on a subscription basis. Consumer purchasing behaviors are drastically changing and with that, so is the way in which people are giving to non-profits.
According to a recent report from McKinsey the subscription e-commerce market has grown by more than 100% a year over the past 5 years and the non-profit market isn't far behind. However, our understanding of recurring giving habits is based primarily based on what fundraisers think works well, rather than what they know works well.
Nate will examine the dramatic shift in the ways purchasing habits are changing through the lens of behavioral economics. He will dig into the social, emotional, and cognitive mechanisms that are at play when soliciting monthly donors. Furthermore, he will provide concrete, evidence-based recommendations for designing more effective outreach and conversion strategies to increase your monthly donor base.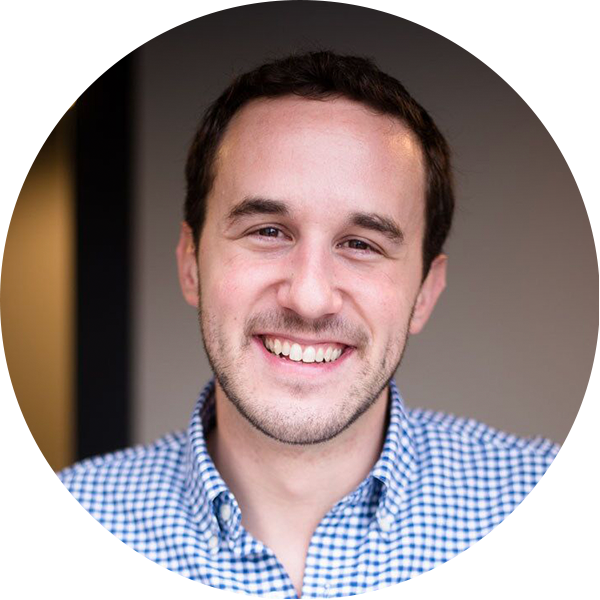 Nate Andorsky
Nate is CEO of Creative Science in Washington, D.C. He is an entrepreneur who blends behavioral science, data, and technology to help socially focused organizations scale their impact. He believes the key to unlocking the potential of technology lies with our understanding of the psychological factors that drive human decision-making. By combining scientific findings with outside-of-the-box thinking, he helps turn human understanding into business advantages.
As the CEO of Creative Science, he leads a team focused on this mission. He is a frequent international speaker, has been featured in Forbes, INC Magazine, and Huffington Post and his team's work has earned accolades from Fast Company and TopNonProfits.com. Prior to Creative Science, he was a team member at the Startup America Partnership, a nonprofit led by Steve Case to help build entrepreneurial communities throughout the US. He geeks out about the intersection of human behavior and the ways in which it can improve human outcomes.
---
50/50 Draws:
A Brand-New Digital Revenue Stream
The Sault Area Hospital Foundation was looking for new ways to augment their fundraising efforts and decided to try online gaming. They approached Ascend Fundraising Solutions to help them create a recurring program that has since raised over $2.5 million in net revenue over just the past 14 months. The prizes for their monthly 50/50 draws now regularly exceed $200,000.
In this presentation, you'll learn:
Why online charitable gaming has been such a game changer for SAH Foundation and other non-profits.
Pre-requisites for success
How to set up a great program
How to repeat initial success
Things to watch out for
Logan Costa
Development and Communications Officer, Sault Area Hospital Foundation
Born and raised in small-town Northern Ontario, Logan attended Algoma University in Sault Ste. Marie, receiving a BA with Honours in Law and History followed by Post Graduate studies at Sault College in Public Relations and Event Management. He joined the Sault Area Hospital Foundation in May 2013 in a Communications role and then moved into a Development and Communications role in 2016 to focus on Events and Lotteries. He worked with Ascend to launch the first electronic and online raffle in 2019.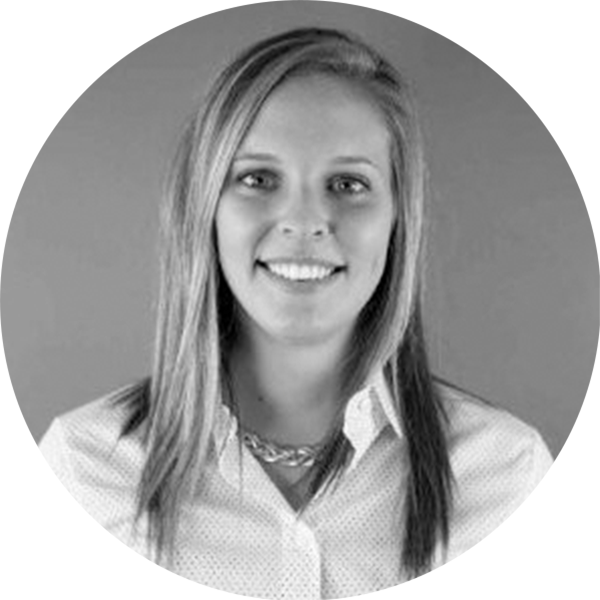 Brittany Adamic
Customer Success Manager, Ascend Fundraising Solutions
Since joining Ascend in 2016, Brittany has risen to lead the Customer Success team, responsible for many of the team's key accounts and relationships. Brittany is a process-driven and empathetic leader, keen to help charity clients maximize their fundraising results. Prior to joining Ascend, Brittany supervised the 50/50 program for the Jays Care Foundation, an affiliate of the Toronto Blue Jays. Her expertise has been instrumental in building the majority of the six- and seven-figure raffle programs our clients execute today. She holds a Bachelor of Science from McMaster University, and an MBA from University of Windsor.
---